When it comes to sailing, which is almost everything this society lives for, we offer a number of different activities! Once you become a member you will get access to the Google Drive account. This is where the boats are booked and where you sign up to participate in the activities that the society hosts. The Facebook page and group are also common places for our members to advertise other events or activities connected to sailing and boats.
---
Society sailing
We try to get our boats out of the harbor at least once a week and this is when we offer sail training to all members regardless of experience! We meet at Långedrag harbor port F several times a week and sail together for a couple of hours. The schedule for all planed society sailings can be found in the "Sign up to society sailing" google sheet(OBS! only accessible by members google accounts). The skipper responsible for the boat at this occasion either plans some exercises, like tuning of the boat/sails or sailing with spinnaker/gennaker, or a specific route to sail. It is also common that these sailings involve sunbathing, swimming, fishing or grilling on one of the nearby islands.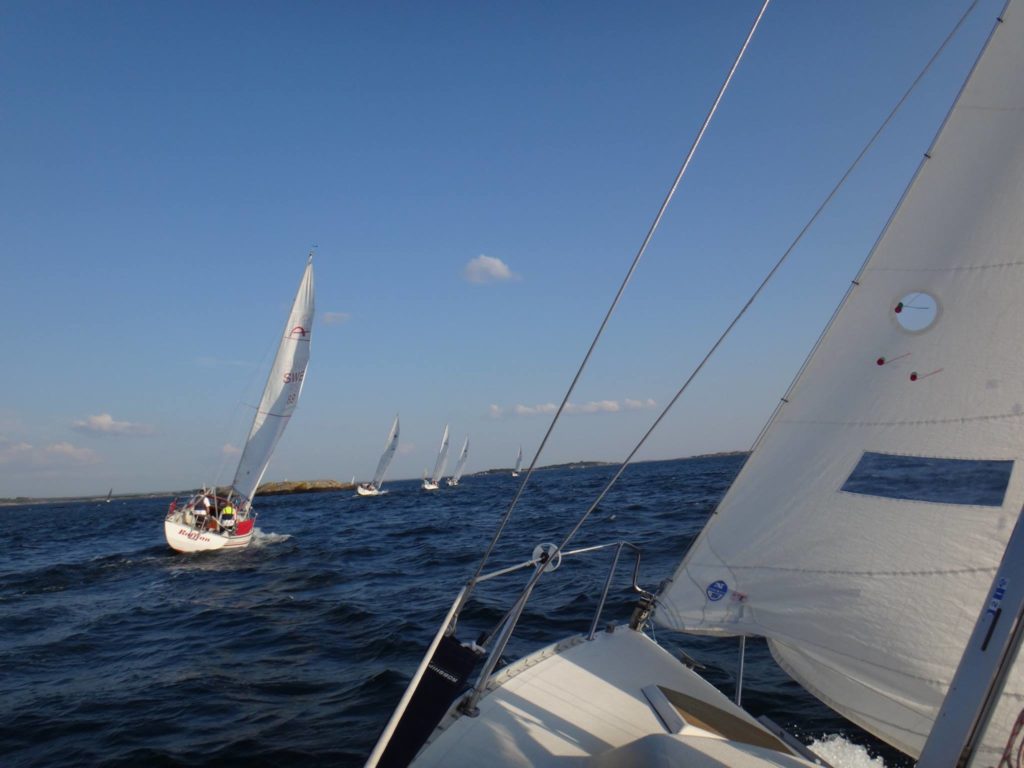 ---
Excursions and holidays
As a society certified skipper you have the opportunity to invite both friends and other society members on daily excursions in the archipelago and longer sailings along the west coast. There is almost always a longer sailing scheduled some time during the summer to either Denmark or Norway. These are advertised through the society Facebook group and via the mail list – so keep your eyes open if you would like to join!